Over the past few weeks virtual team meetings have become the new norm for many business teams. So much so, that some are experiencing zoom fatigue. So how can we ensure that we are maximising our team's engagement and delivering productive online team meetings?
If there is one thing that can be adopted into any industry from the Manufacturing sector, it is the importance of an effective and efficient team huddle. These meetings provide a regular 'pulse check' and when set-up correctly provides businesses with the right focus, urgency and accountability.
Simon Sinek, recently shared one of his team's virtual huddles on social media (https://bit.ly/2VipETh). What appealed to me was how this meeting modelled some of the best practices demonstrated in the manufacturing sector. For example, 1) having a clear agenda, 2) nominating a facilitator, 3) starting with recognition, 4) taking turns & listen 5) including everyone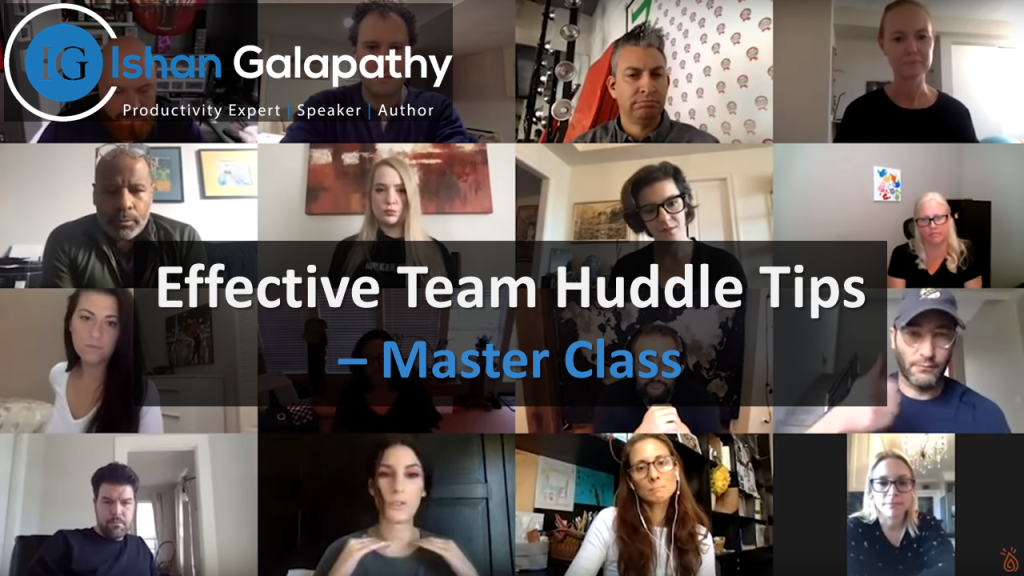 To find out how you can implement an effective and efficient VIRTUAL team huddle, I invite you to join me this week at my next free Collective Productivity Master Class.