A journey to world-class manufacturing in five simplified productivity stages. 
Get the white-paper describing the improvement process, from one of the most renowned Operational Excellence experts in the manufacturing industry, Ishan Galapathy.
Productivity Expert · Speaker · Author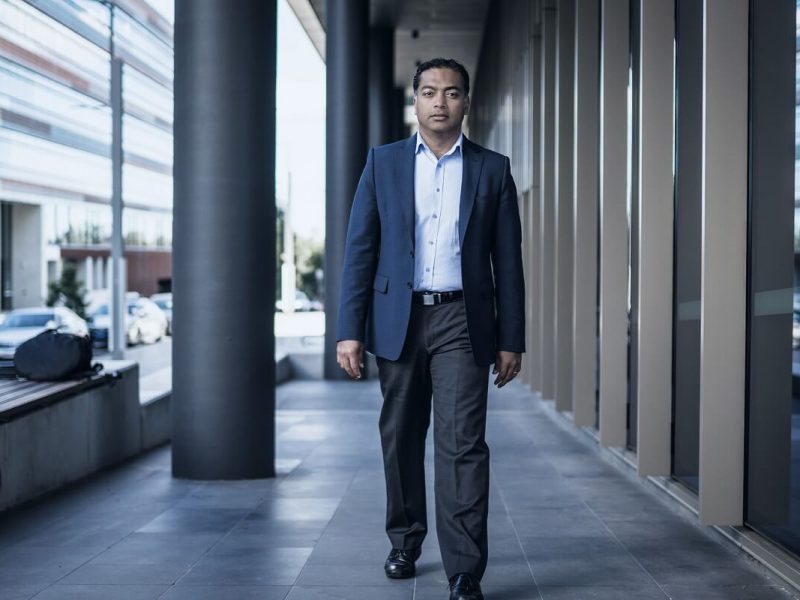 Ishan Galapathy is a renowned Operational Excellence expert in the food industry. He provides straight talk to leaders in the food sector who are challenged with the task of driving their company's profitable growth. Ishan has worked with global 'big boys' such as Campbell Arnott's and Kellogg's for over a decade, harnessing hidden opportunities and making the most of their existing people and processes. He has demonstrated with these food giants, simple and effective ways to maximise profitability. He now shares his expertise and insights with businesses wanting to grow and become a dominant player in this sector.
DISCOVER HIDDEN GROWTH OPPORTUNITIES
FROM THE MOST RESPECTED FOOD INDUSTRY EXPERT ON OPERATIONAL EXCELLENCE
Learn how growing a business into a large-scale profitable enterprise requires identifying key "leverage points" such as inventory levels, process bottlenecks, equipment efficiencies, and people capabilities to improve the bottom line results. However, there are constraints to overcome to realise the true potential – the "walls" that you need to Break through to perform at peak level, to compete with the best of the best.
A passionate leader who follows his passion to develop successful people through strong processes, a broad thinker capable of developing better systems.
An acclaimed speaker who talks straight to the core of the operational excellence, bringing years of experience in the food sector.
A successful author of books unraveling surprising paradigms that hinder profitable growth, offering readers perfect solutions at the same time.
"Ishan's leadership and congenial personality were appreciated in helping the Global Kellogg Work Systems (KWS) team to develop the overall roadmap from inception. He not only represented the Asia Pacific region on the Global (KWS) Leadership Center of Excellence (COE), but also headed up the Global KWS Continuous Improvement Center of Excellence (COE) and was instrumental in developing the initial global CI framework with a cross representation of global SMEs."
Bhipin Madhav
Global Operational Excellence Director, Kellogg Company
"Ishan has a great understanding of how culture, strategy, systems and structure interact to drive sustainable continuous improvement within an organisation. Over the 10 years I have known Ishan what impresses me the most is his personal courage to pursue his passions and expand his own capabilities. I have watched as the seeds of this passion took root 10 years ago, shaping his development into a world-class expert in driving sustaining change within an organisation."
Paul Serra
Supply Chain Director, Campbell Soup Asia
"I saw two sides of Ishan. Firstly, I saw Ishan as a Continuous Improvement (CI) leader who created a vision and led a site on a lean journey. He helped people understand CI terminology and educated a whole site in how to make CI happen. Secondly, I saw Ishan as a Manufacturing Manager who brought CI to life and empowered a team to make a difference."
Ben Parkinson
Quality Manager, Arnott's Biscuits, Brisbane Plant
"I worked with Ishan during the initial development and implementation of the Kellogg's global supply chain excellence program. During this time, I found Ishan to be both knowledgeable and articulate on technical and soft skills development and deployment. His involvement with the Global Continuous Improvement Centre of Excellence and Global Leadership Centre of Excellence led us to develop a better, more focused processes, tools and trainings for implementation."
Damon Reid
Global Process Owner – Leadership Centre of Excellence, Kellogg Company, Europe
stop chasing more sales.
increase your bottom line first.
LEARN HOW THE BIG BOYS IN THE FOOD INDUSTRY USE OPERATIONAL EXCELLENCE TO INCREASE BOTTOM LINE