LANCE
- Lead For Excellence Program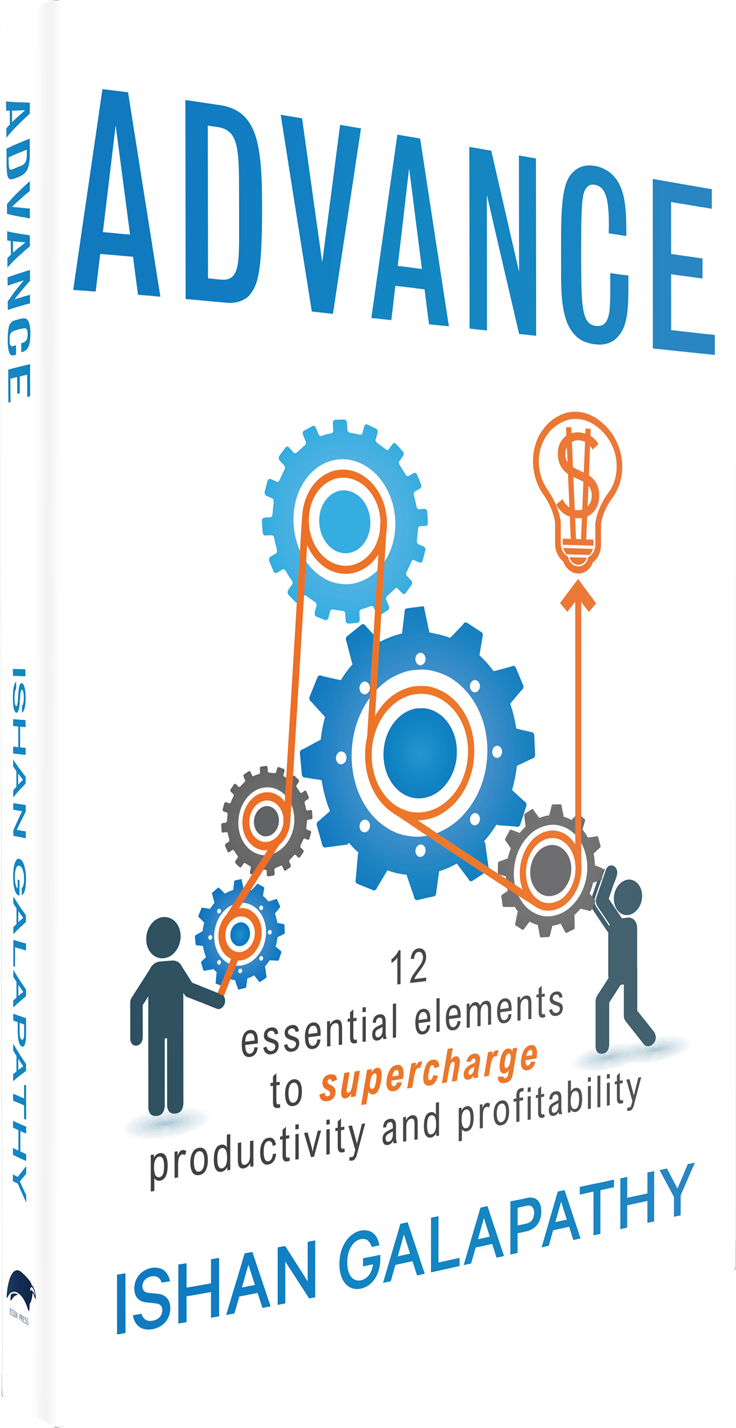 Would you like to understand:
The ADVANCE framework is your paint-by-numbers Operational Excellence guide.
"Excellence is both a journey and a process: Start it, Support it, Sustain it"
During this 2 ½ hour workshop:
Price is only $150 per person for the 2 ½ hr virtual workshop. Multiple dates to choose from.
It is effectively the best way to tap into Ishan Galapathy's experience and expertise of working with two large multinationals across six countries for over two decades and developing a global supply chain excellence program for one of them.
We will open the Zoom room at 9:15 AM and we will kick-off at 9:30 AM SHARP.
We will keep the room open for a further 30 minutes at the end of the session.
This program is appropriate for anyone: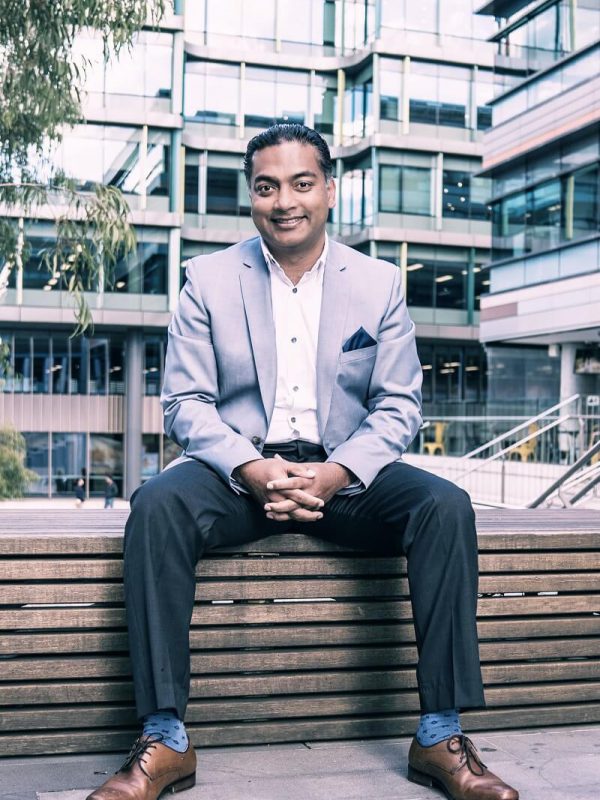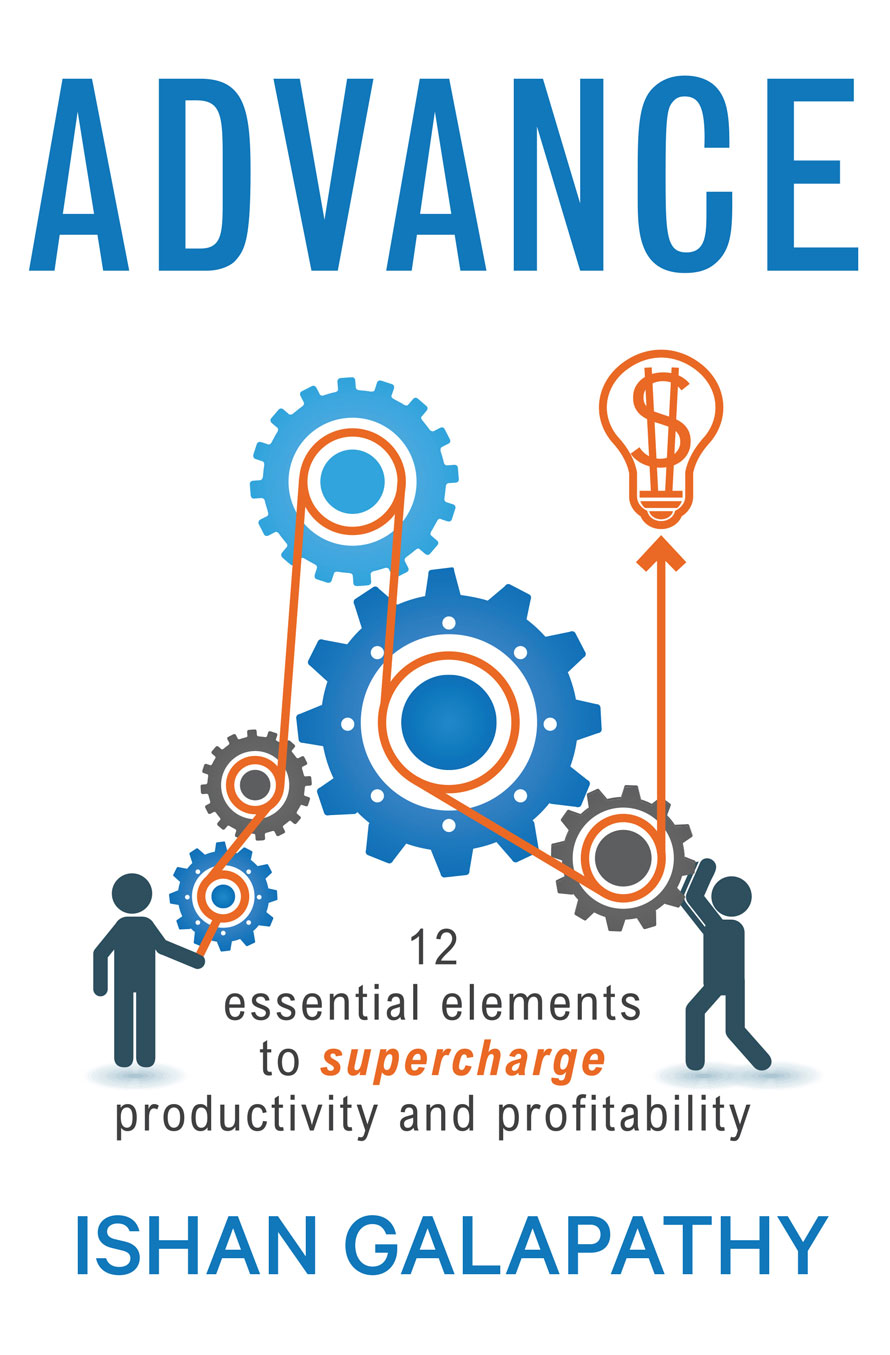 Ishan Galapathy's latest book ADVANCE provides 12 essential elements with instructions, tools and templates to fast track your business' journey to excellence. It unravels how to:
Essentially helping you to:
What people say about ADVANCE
"Very insightful, it addresses our current priorities in a very interactive way. The suggested concepts within the ADVANCE framework are impactful and very practical, - they are not only designed for a supply chain audience, but for everyone who wants to improve productivity and efficiency within their business model."
"ADVANCE provides a simplified framework for Supply Chain businesses in particular, to seriously shift their performance through productivity improvements. A practical read without jargon or heavy theory."
"Ishan understands and articulates the significant gap that currently exists between Australian Manufacturing and world's best practice. In this book he explains the opportunity this presents and draws on his considerable experience to provide helpful guidance for those wishing to embark on the journey to excellence."
"It is refreshing to read a book that integrates global insights on Operational Excellence (OpEx) with a uniquely Australian perspective. ADVANCE is a handy practical guide for organisations wanting to embark on an OpEx journey or refine what they have."
"To achieve excellence, there are some fundamentals that should not be short-changed. ADVANCE guides us through 12 such fundamental 'concepts' and their implementation. The storytelling and case studies to frame each concept gives life to an enjoyable and insightful book."
"In this work, Ishan Galapathy has managed to navigate a fog of jargon that clogs workplaces to cut through a key misunderstanding affecting Australian manufacturers. Rather than the common cost-cutting approach, he describes how to create a workplace culture that starts with cost reduction initiatives, and leads to continuously improving, operational excellence."
"In these times of accelerated change in our external environments, ADVANCE masterfully provides the distilled reference on deep fundamentals that will be the go-to reference for Supply Chain productivity transformations."
"Excellent follow up to Ishan's previous insight-laden book bringing much needed practical and implementable concepts applicable to many sectors. Ishan has nailed the focus on the underlying cultural challenges that underpin performance degradation."
"Ishan's extensive industry experience and quirky anecdotes make for a highly insightful, practical and fun guide to running a productive business. A must-read for directors and managers seeking to regain control and develop team capability."